An increase in company contributions for disabled workers?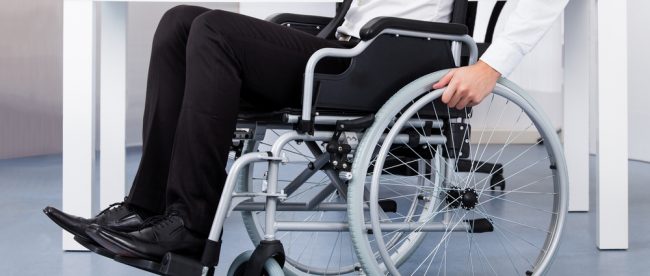 The fund for the integration of disabled people in the workplace (Agefiph) is in a very delicate financial situation. The authorities in charge of this organization have indicated that their reserves will be exhausted by the end of 2017. The association has also revealed that they are considering different solutions to avoid this fate.
As it stands it would appear that Agefiph's entire economic model needs to be rethought. The funds allocated for the occupational integration of disabled persons in the private sector have been steadily decreasing over the last number of years. According to the latest estimates, these limits will be reached by the end of the year, admitted Didier Eyssartier, the Director General of Agefiph
The end of Agefiph?
Agefiph managed to mobilize some €404.5 million in 2016 via fines paid by companies of at least twenty employees. These fines arose from the fact that the latter companies were not in compliance with the legal obligation to employ a minimum of 6% of workers with disabilities. This income was however negated as the organization has outgoings of €450.2 million including funding scheme for actions to help integrate disabled persons into the professional sector as well as the association's operating budget. The end result is that Agefiph finds itself with a 50 million euro deficit in its accounts.
In other words, revenues are falling steeply, while operational costs and budgets continue to grow. This current situation cannot continue as the association has confessed that its financial reserves will not last much longer if the association continues to accrue debt at current levels. According to Didier Eyssartier, Agefiph could continue to operate for only another three months at this rate. Eyssartier goes further by demonstrating that the various levies demanded by the State in the past three years for the financing of assisted jobs are responsible for this situation. As proof, Agefiph revealed that approximately €29 million was forked out to the state each year between 2015 and 2017.
New funding possibilities
The public authorities have therefore begun to reflect on the funding model of Agefiph in order to shed light on the situation of the organization. The measures envisaged to rectify the Agefiph accounts are divided between emergency funding from the State to meet the budgetary needs and an adjustment of the contributions paid by the companies in terms of taxes. It is consequently not difficult to imagine that the financial pressure on companies will increase further as all parties seek a solution to Agefiph's current crisis.