Increasing numbers of apprenticeships in French public service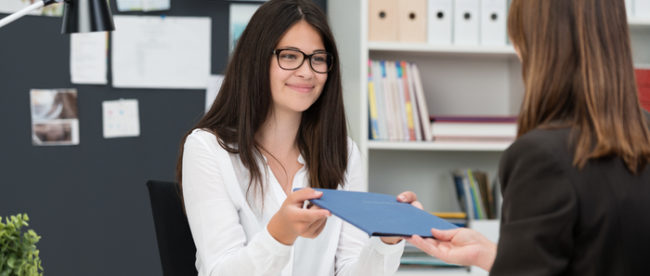 Driven by government policies, the public service is increasingly recruiting apprenticeship candidates. In 2017, a 7.9% increase in the number of apprenticeship contracts was recorded compared to the previous year.
The trend for increasing numbers of apprenticeships in the public service has been apparent in all three principal sectors (state, territorial and hospitals) since the 2014 social conference, where the previous government had expressed its desire to further open the French public service to apprenticeships.
Accordingly, the French Ministry of Action and Public Accounts released a study this summer to take stock of these new apprenticeship entrants to the public service.
The Territorial Public Service, the No 1 recruiter of apprentices in France
In 2017, the number of apprenticeship contracts registered in the civil service amounted to 14,022, which represents 1,024 more contracts than in 2016.
The Territorial Public Service is by far the largest employer of apprentices and accounts for 54% of apprenticeship entrants. The state civil service represents 42% of apprenticeship contracts signed while the public hospital service accounts for only 4% of entries.
6 apprentices out of 10 were recruited by the communes, 20% by the municipal or intercommunal institutions, 13% by the departments, and 7% by the Regions.
As regards apprentices with disabilities, the Public Service recruited 20% more disabled apprentices in 2017 than in 2016 and their share overall is increasing, with the objective of meeting its target of at least 6% apprentices with disabilities.
In addition, the report has also noted a decrease in the duration of apprenticeship contracts signed within the public service.
The profiles of apprentices in the public service
Among the apprentices recruited in 2017, the number of women recruited as apprentices has remained stable in the Territorial Public Service, while minors represent 21% of all apprentices recruited. The percentage of new apprentices with a degree below the BAC level or with no diploma remains stable at 31%.
The number of apprentices with a higher education degree is 40% more numerous with the EPF than in the FPT. In 2017, more than 50% of new apprenticeship contracts in the public service were designed to help prepare for a higher education diploma while 27% of the contracts have been drwan up with the aim of preparing a diploma below the Baccalaureate and 18% serve to prepare for a Bac level diploma.
As in 2016, the proportion of courses that are designed to help prepare for a diploma below the BAC is higher in the FPT. In addition, 62% of apprentices recruited to the Territorial Public Service were still at school.