Marx-Bagorski publish report into French training organisations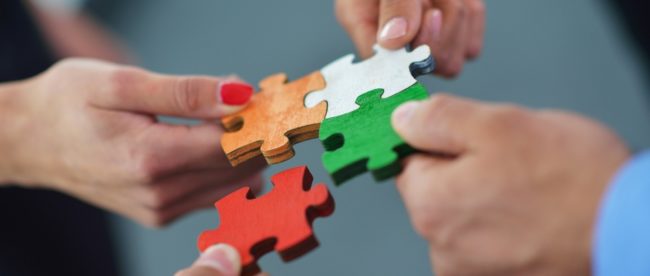 In early September, Jean-Marie Marx and René Bagorski submitted their eagerly awaited report on the Opca (French training funding bodies) system to the French Labour Minister, Muriel Pénicaud. The results of the report were highly anticipated, particularly in the context of intense negotiations between the various Opca (Authorized Joint Collecting Organizations), and it has been revealed that the document recommends the creation of 11 Opco (Competence Operators) in place of the 20 existing Opca.
This reorganization, foreseen by the  "Avenir professionnel" law, has created something of a stir among the main players in vocational training, with many people worried about their place in the brave new world of Opcos.
The recommendations of the Marx-Bagorski report
The Labour Minister, Muriel Pénicaud, had asked Marx and Bagorski to make recommendations for the establishment of future Skill Operators (Opco) with the dual purpose of providing a framework for negotiations between professional branches and putting pressure on the OPCAs, . Their recommendations were submitted last Thursday, and the authors of the report formulated only one scenario for the future division of professional branches. The future of the training world should be based, in their opinion, on both the principles of coherent training for trades, activities and skills and also rooted in economic reality.
| | |
| --- | --- |
| OPCO | Sectors Concerned |
| Agriculture and food processing | Agriculture, Marine Production, Food Processing |
| Industry | Grouping of Industrial sectors |
| Construction | Building, public works |
| Mobility | Transportation (road, rail, air, sea, river), automotive services |
| Commerce | Retail and wholesale trade |
| Financial Services and Consulting | Consolidation of financial and advisory services (banking, insurance, consulting and legal professions) |
| Health | Grouping of health and medico-social professions |
| Culture and Media | Grouping of cultural activities and the media sector (press, audiovisual …) |
| Social cohesion | Social sector and integration, sport |
| Local services and craftsmen | Professions of the craft industry, freelance professions, hotels, restaurants, tourism |
| Temporary work, hygiene and safety | Temporary work, hygiene and private security |
Uncertainty in the definitions of certain Opco
In certain economic sectors, the terms and conditions for the merger of the current Opca into Opco seem quite logical and obvious. For example, Constructys, the Opca of the BTP, will become the Opco of construction in general as recommended by the report. Similarly, the current Afdas will in the future be known as the Culture and Media Opco.
On the other hand, in other sectors, the situation is much more vague and it is particularly complex in the non-food industry. The companies in the sector have been scattered between Opca 3+ (furniture, wood, paper and cardboard, materials), Opca Challenge (chemicals, oil, plastics) and Opcaim (metallurgy).
Finally, in the proposed scheme, inter-professional Opca such as Agefos-PME and Opcalia  are destined to disappear, making this undoubtedly the most sensitive and controversial point of the report. In fact it is this point which has created controversy and caused consternation among the many stakeholders in the training industry.