New classification of rural zones for redevelopment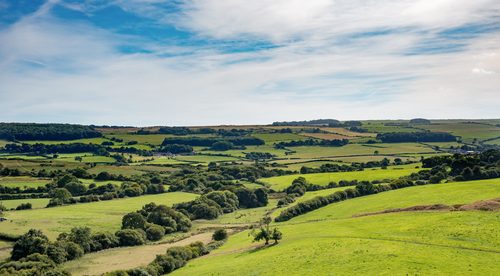 A decree published on the 16th of March 2017 is set to outline the new classification of municipalities in zones for rural redevelopment (ZRR) and will take effect from the 1st of July 2017.
The effect of the reform is to change the classification of rural zones. Simpler and easier to read, the reform will enable municipalities to determine their exact status under the new law immediately and with the minimum of fuss.
New criteria
As of the 1st of July 2017, for a rural area to be classified as a ZRR, it must have:
a population density lower than or equal to the average of all ECPI indices for sustainable development

a tax revenue per consumption unit less than or equal to the average tax revenue.
Specific cases
There are three special exceptions for municipalities that will be included in the list of French ZRRs:
The "mountain" law of December 28, 2016 requires rural mountain areas to be designated as ZRR municipalities for a duration of 3 years irrespective of their EPCI indices

The French Overseas Departments escape this classification by criteria because they are classified among the ZRR according to a specific law. The 22 communes of Guyana are classified as ZRR as well as 23 of the 24 communes in Hauts de la Réunion.

Some municipalities not belonging to an EPCI can be classified as a ZRR, such as the island of Ouessant.
Almost 15 000 municipalities concerned
This new definition of ZRR is set to ensure that 14 901 municipalities will benefit from the ZRR system, including:
13,845 municipalities located in mainland France

1,011 mountain municipalities will continue to benefit from the scheme

45 overseas territories
To know if a municipality is classified among the ZRR, it is possible to consult the map below and the corresponding list on the l'observatoire des territoires website. An interactive display and a full and complete downloadable file are available for further information.