Agricultural methanisation: eco-responsible jobs and training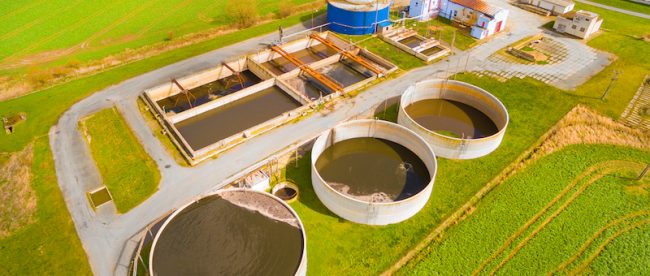 The emergence of eco-responsible professional practices is developing strongly in three areas: building, agricultural methanisation, freight transport and logistics.
To further investigate the trends in these sectors, Céreq (Center for Studies and Research on Qualifications) carried out a study on best practices in the trade.
The recently published results of the study were concentrated in the emergence of eco-responsible practices with the report also containing three important analyzes on the fields of building, methanisation and transport. Here is an overview.
About the methanisation process
What is methanation?
This is the natural treatment of organic waste, which leads to a combined production of energy-converting gas (biogas), resulting from the biological decomposition of organic matter in an air-depleting medium (called "anaerobic fermentation" because oxygen-free ) And digestate ("digested" waste), usable as raw or after treatment (dehydration and composting, hygienisation) as compost.
The professions of the sector
This sector is in the take-off phase. Targets have been set for the coming years by the national and regional authorities as well as significant employment prospects.
The majority of these jobs are expected to come from operations and maintenance, with jobs related to development and site construction accounting for only a quarter of Full Time Equivalents (FTEs) in 2020.
Examples of jobs:
OEMs for digesters
Developer of methanization project
Engineers for methanization studies
Craftsmen and civil engineering
Manufacturers of biomethane plants
Builders of sewage systems
biologists
chemists
Collectors of bio-waste for methanisation
Operators of methanisers
Operators of biomethane fuel stations
Electricity network operators
Gas distribution or transmission system operators
etc.
Training in the sector
There are two types of training: initial training and continuing education.
Initial training
Engineers: Information raising awareness and presentation of the stakes and principles of methanization
Farmers: general knowledge on energy and sustainable development
Developers: presentation of the stakes and principles of methanization
There is little continuing training for farmers but frequent exchanges of practices. The training usually has an ecological focus.
It should be noted that there are few agro-ecological formations for farmers-methanizers
In all cases, there are few diplomas specific to methanisation. However, continuing training is developing, especially in the agricultural sector.
Training needs and skills
There are strong training needs for the link in the specific exploitation of the methanisation value chain.
For project developers:
Information Awareness
Understand how the digester works
Knowing the quality criteria of production
Biology of methanization
Training on collection
For operators:
Knowledge of equipment
Understanding biological mechanisms
Sampling Exercises
Meteorology Measurements / Competencies
In situ experiments
Management of health and heat risks