French firms attract the interest of top students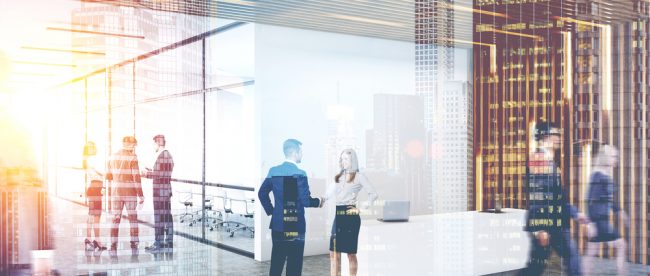 The French newspaper "Le Monde" has just revealed the names of the employers most appreciated by future graduates of the grandes écoles.
This year, the Swedish company Universum conducted a survey of 41,329 young people.
39,519 of them come from the major business schools and engineering schools.
These young students were asked to choose one or two employers' names that they preferred the most from the 130 names of companies they were offered.
US firms leading the way
The survey revealed that French students looked favourably on the engineering giant Michelin, while Google is also very popular in the field of innovation and digital technology.
Huge US-based multinationals are also a top draw for students with Amazon appearing on the list for the first time and Apple ranked as the 6th most desirable company to work for.
It should be noted that future managers have been less apt to choose an international career in small structures as they showed a clear preference for working in French groups for smaller sized structures.
Surprisingly Air France, although the company has faced social conflicts in 2016, has proved to be popular with students this year.
Other French companies to poll strongly include Chanel, which took fourth place in the ranking, while LVMH, the French group and world leader in luxury, attracts 22.40% of future graduates and, similarly,  the Airbus Group collected 18.81% of the votes.
A pleasant work environment, an important criterion
For this 2017 edition, a pleasant working environment was also considered a seductive criterion in the level of attractiveness for companies among young people. Among the most coveted brands were Blablacar and Michel and Augustin who, according to the survey, highlight the good atmosphere at work in their corporate culture.