Recruitment for managers: the most promising sectors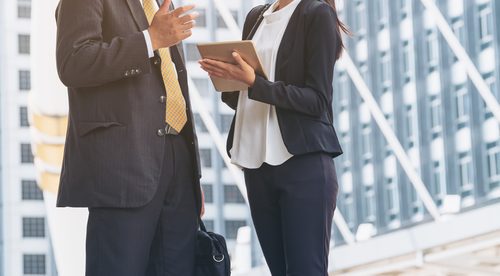 The Association for Executive Employment (APEC) has published the results of its survey to nearly 11,000 companies on the recruitment of supervisory staff. The results are positive.
More than 208,000 hires planned for this year. An increase of 10%. Young graduates will also benefit from this increase but much less than their older, more experienced seniors.
For the first time since 2007, the number of  managers recruited is slightly higher than the number of people leaving. This increase should make it possible to recover at least the record level of 2007, which saw 208,200 managers recruited.
Recruitment on the rise in several sectors
IT is the leader in the recruitment of managers and executives, with 23% of all executives recruited expected to be employed in this sector. The other major employer of managers and executives is expected to occur in sales-marketing and R & D companies.
These posts alone account for 60% of executive recruitment. As for the other sectors, it is the services sector that ranks among the top recruiters, with 71% of all recruitment of executives.
Other top level recruitment is expected to take place mainly in computer and telecommunication activities, engineering, legal-accounting and consulting.
In industry, the  mechanics-metallurgy and automotive-aeronautics sectors will provide the most posts for supervisory staff.
Favourable job market across all the regions
Positive and optimistic progress has been observed in the majority of regions, especially metropolitan areas.
For 2017, the companies surveyed declared themselves to be optimistic and are planning to increase their core workforce. The strongest increases were observed in the following regions:
| | | |
| --- | --- | --- |
| Regions | No of managers recruited in 2016 | No of managers expected to be recruited in 2017 |
| Auvergne-Rhône-Alpes | 22 500 | 24 590 |
| Nouvelle-Aquitaine | 9 080 | 10 020 |
| Bretagne | 5 600 | 6 170 |
| Provence-Alpes-Côte d'Azur et Corse | 11 940 | 13 020 |
| Occitanie | 11 600 | 12 670 |