The best apprentices in France: 134 prize winners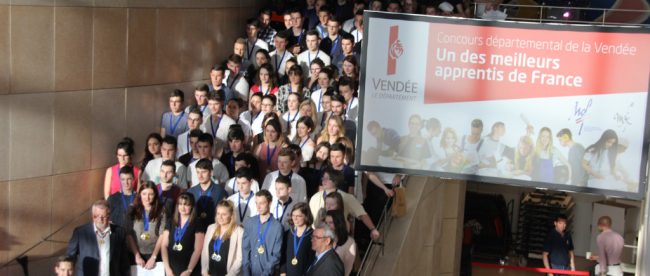 For the first time, the  "One of the best apprentices of France" contest was held at the Hotel of the Department, in La Roche-sur-Yon.
This event took place on the 9th of April  from 8:30 am until 6 pm. The event was organized by the National Society of the Best Workers of France.
Many apprentices including hairdressers, florists, shoemakers, confectioners, electricians, leather craftsmen, jewelers, etc., were there to show off their talents.
Apprentices from 34 different trades were represented at the contest.
According to the explanations of the president of the Yves Auvinet Department, the aim of this competition was to make the public aware of the virtues of learning, to highlight it as a "way of excellence" and not as a " Secondary education ".
For the general public, this was an opportunity to experience strong emotions and discover and be amazed by the know-how of the featured apprentices, while the competitors took the opportunity to share their passion and motivation for their job.
The contest  is accessible to any entrepreneur under the age of 21 years and a total of 134 apprentices were rewarded in the qualifying stage. Hugo Chateigner,  winner of a gold medal in landscaping, said that the contest was an opportunity for him to be recognized by his peers for his talents and to demonstrate his motivation for his job.