The impact of the web on job seekers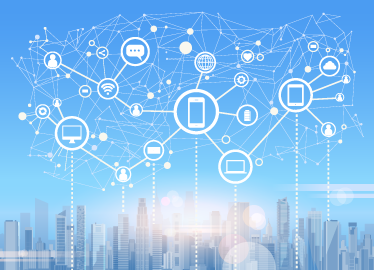 A telephone survey carried out by the Institut Français d'opinion publique (IFOP) on nearly 3,500 jobseekers registered on the Pôle emploi lists has made it easier to understand the scope and mechanics of online job search and its impact on recruitment. The results of the survey show that the internet is not a very effective tool for finding work with only 18% of candidates having been hired through an online application.
Key figures for online job seekers
Web surfers do diverse searches on the web depending on their age and level of study. In 85% of cases, they consult job offers and submit CVs. 66% of those surveyed stated that their primary interest is in the job market. Sites and self-help forums designed to help users to write CVs and motivational letters attract 62% of unemployed people, while social networks attract 38% of unemployed web surfers. Finally, only 14% of those surveyed declared that they would use online training.
The impact of the level of study on internet use
Even if the results of carrying out job searches online are not always fruitful, 88% of job seekers still use the web to search for jobs. The disparities in age and educational qualifications are very visible because 77% of unemployed job seekers without the Baccalauréat do not use the internet with 45% of the latter being in their fifties. While it is widely accepted that companies are recruiting more and more young employees, their level of study is still an important factor. This is one of the major reasons that a number of sites now offer digital training. 2,200 young people have recently been deployed in civic service in the agencies of an operator offering training in the use of the web.
Classic methods still effective
According to the survey, it was commonly agreed that if you are looking for work, then it is often better to use conventional methods. This is illustrated clearly with 37% of workers having found their job through their own relational network while 26% used an intermediary such as Pôle emploi to find their current job. These figures far outstrip the success rate of online job searches and show that traditional methods still have an important role to play for job seekers.