The majority of training organisations in France set to disappear?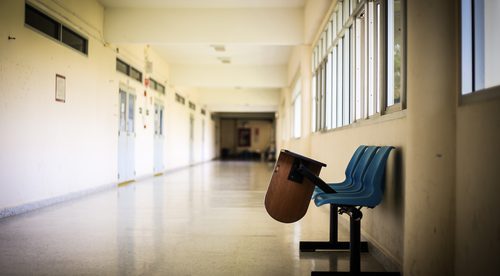 The French public authorities are divided on the consequences of the implementation of the anticipated reforms in the Training Plan initiated in 2012. Priority was given to the training of 2 million people over a period of 5 years, divided between young people without training and the long-term or unskilled unemployed. However, the recent implementation of the so-called Quality Decree concerning the new obligations of training organizations has placed the activities of many training bodies and independent trainers under threat.
Twenty conditions to meet to obtain mark of quality
Published nearly a year and a half after the law came into being on the 5th of March 2014, the "quality decree" is designed to award training organizations a mark of quality subject to fulfilling 21 conditions.
For example, since the beginning of 2017, 3,000 organizations have received the award, 20,000 organizations are currently on the waiting list, while nearly 20,000 other organizations have had to cease operations since the 1st of July.
An attempt to dramatically reduce the number of training organisations.
On the pretext of seeking improved quality standards, this 2014 law aims to::
liquidate 90 % of private training organizations

Bail out AFPA, GRETA and third level educational institutes, all of whom are in a delicate financial situation  

While at the same time nullifying the unemployment statistics caused by the ineffective employment policies of 2012 and 2013.
The impact of this reform on training
Impartial observers consider it senseless to imagine that a reduction in the diversity and number of training organizations can restore quality. This reduction in the number of training bodies will instead tend to have a negative impact on the implementation of training in companies, training organizations and national education itself.
Indeed, those most affected by the 2014 reform are the VSE / SMEs whose relations with "important" training organizations will be reduced almost to nothing. Almost 30 000 to 40 000 independent trainers have also found themselves unemployed at a time when there was already a shortfall in qualified trainers.
Planned reduction in numbers of trainers
The quality decree has also programmed the disappearance of independent trainers. This deplorable situation is comparable to the lack of craftsmen and general practitioners in peri-urban areas and in the countryside throughout France.
Adapting the training process to the workplace
Without having to wait until 2019 for France to regain its skills and competitiveness:
A new decree must be enacted with the aim of changing the training process

Each worker must have equal and adequate access to training

Those training courses featuring strict adherence to the number of hours of training rather than the quality of training (CPA, CPF, CET CEC, …) must be abandoned

Training programmes must be more freethinking so as to avoid confusing training with reproduction (in social terms).