Work activities have a major role to play in improving in-company training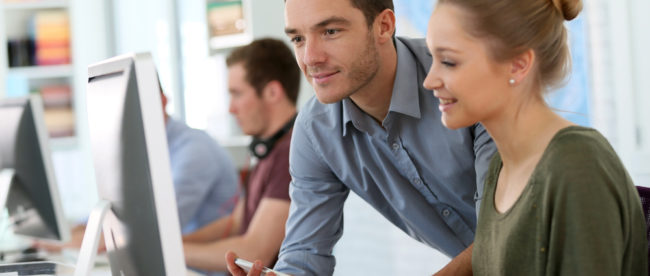 For most companies, employees learn less through organized training than they do through informal learning during their working day.
On the other hand, as the Defis system shows, employees with better informal training are more likely to receive organized training than those who don't receive informal training.
This postulation is all the more true for less qualified employees, according to a recently posted article  on the Cereq website.
It is important to distinguish organized training from informal learning. The FEST is the set of trainings and other seminars organized in the employee's workplace where they can use their usual, everyday working tools.
This form of training leads to a specific result and are planned in an organized fashion, yet only 15% of employers consider FEST as a way of acquiring know-how for their employees.
Informal training is still very effective despite having no precise objective to be reached in a limited time while also being more difficult to evaluate.
The Defis system (the training and employee surveys system) seeks to determine how much companies encourage formal learning by linking the training courses and career paths of their employees.
Interviews were carried out with 4,500 companies in the private sector and more than 16,000 employees were also interviewed. The work context  (eg individual commitment) or work activity (eg autonomy) was revealed to have a strong influence on the quality of informal learning received.
Only 9% of employees find themselves in the most favorable and most conducive work context for informal learning. These employees are satisfied with their autonomy and interpersonal relationships. They work extensively as a team to share their skills and train. 91% of them learn new things at work, compared with only 52% for those in the worst-off work environment.
The latter are those employees who have the most access to organized training (65%) against only 18% for the others.
These observations are even truer for less qualified employees who have the least access to organized training.
Among those with the lowest qualifications, those with the most favorable working environment and work experience are eight times more likely to access organized training than others (equivalent to skilled employees).
It is therefore essential to take work into account as a method of reducing disparities in employee's access to learning.
Companies need to be encouraged to multiply the learning methods so that all employees (especially the least qualified) can acquire new skills and enjoy better career progression.