Young French jobseekers optimistic about training and employment in 2018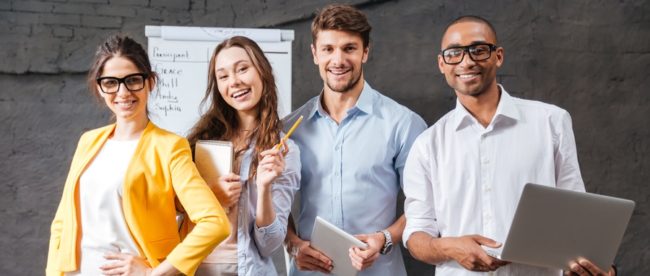 The French National Institute of Statistics and Economic Studies (INSEE) has just published the 2018 edition of its annual "Training and Employment" survey, the objective of which is to assess access to training in employees' career paths.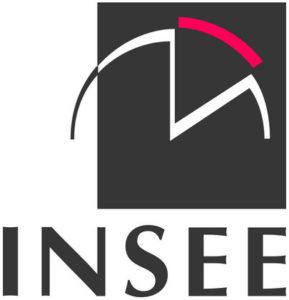 The results of the survey indicate that the younger generation is more precarious in its access to employment but, surprisingly, remains optimistic about its professional future.
The report also looks at access to training and notes that 59% of employees have received training in 2016. It appears that managers are twice as likely to train as workers (66% compared to 35%).
Young people optimistic about their professional future
Finding a first job has been a difficult step for several years now,  with young people who finished their studies from 2010 onward facing more difficulties in finding work than their elders. However, the new generation is more optimistic than the previous ones with only 23% of respondents saying that they are worried about their professional future in 2015 compared with 37% previously.
A surprising fact when we see that the unemployment rate reached 19.8% in 2016 for those who have completed their initial education for a period of 1 to 4 years. Even if they find a job, young people must often be content with a fixed-term contract, an interim contract or apprenticeship (35.5%). The survey also notes that beginners must also accept lower wages when they enter the labour market.
The difficulties in accessing employment for young people are linked to differences in the situation at the time of entry into the labour market, as graduates with higher education always find it easier to find work. INSEE notes that young active employees with minimal qualifications are particularly affected by the hiring difficulties. On the other hand, only 11% of young people come from higher education, a situation which is further hampered by discrimination unfortunately still present in relation to the social origins in candidates for employment.
Unequal access to training
According to the results of a survey of 14,000 adults between October 2016 and March 2017, 39% of all those surveyed between the ages of 18 and 64 years old and who had completed their initial training had also completed additional professional training at that time.
The survey revealed that 1 in 2 employees were able to access training compared to only 1 in 5 for unemployed people with the latter mainly looking for certifying courses, which can last up to 60 hours.
Managers (66%) are more likely to access training than workers (35%). We also note that public employees have more access to training (62%) than private employees (45%). Finally, employees of SMEs (41%) obtain more training than employees of SMEs (15%).
Unemployed people have more difficulties than employees in terms of access to training. The cost is the first reason mentioned by respondents who consider the price of training too expensive and financial aid far from sufficient.
As for the employees, they deplore that the training is not compatible with their schedule and workload. Moreover, even if it is companies that finance training, employees are not on an equal footing to benefit from it.
Despite being implemented on March 5, 2014, only 4 out of 10 employees were aware of the existence of the Personal Training Account (CPF) , while 7 out of 10 employees revealed that they knew of the previous Individual Training Right (DIF) it replaced. Worringly, jobseekers who can benefit from CPF are even less informed on the personal training program than active people.